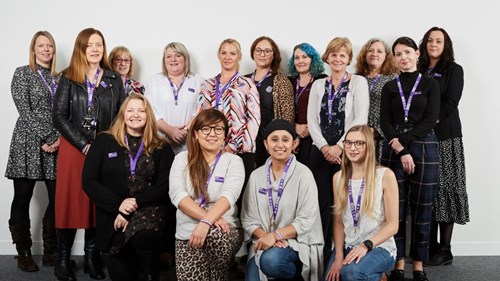 We continue to run our nursing programme with 14 Crohn's & Colitis UK nurse specialists across the UK. They work alongside us, whilst working in the NHS, helping to implement the charity's strategy in their services whilst we support them to complete their MSc in Advanced Clinical Practice, or to credential through the RCN as Advanced clinical practitioners in Inflammatory Bowel Disease. Applications to join the programme in September 2021 have now closed. We have had a brilliant response and will be interviewing in July.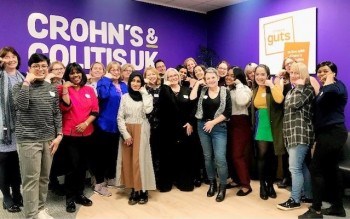 Our advice line training restarted in April 2021 – now being delivered virtually. We aim to really help nurses develop their advice line services, skilling them in communication and organisational skills. Every time we advertise it, we are inundated with applications, and two more study days are coming this year.
Excitingly, we are leading the RCN IBD Network and Gastroenterology Forum to review the RCN Roles Descriptors for IBD nurse specialists. We have a fabulous project group of nurses from all backgrounds and levels, and aim to publish a really useable, comprehensive career framework for all nurses working in IBD as a specialty in May 2022.
Over the next few weeks, we will be in touch with all IBD services to update our 'Find an IBD nurse specialist' map, which is a fantastic resource for patients and health care professionals looking to contact services locally. Keep an eye out!
We work one day a week and will always respond to requests for advice or to give you more information about the nursing strategy and how it can help you in practice. We also send out information through the RCN IBD network emails and on the RCN IBD Facebook page, so please sign up to the page, or join your local network group to keep getting updates!
You can contact us on ibdnursing@crohnsandcolitis.org.uk